WebNameHost Standard Control Panel
WebNameHost uses the industry standard cPanal product for end users and WHM (WebHost Manager) for resellers. These products allow customers at both levels unparalled control over their websites with little intervention by technical support staff.
cPanel can look quite different from one web site to another. That's because it is possible to build or buy a variety of interfaces above the basic product. These so-called skins determine the look of the product, but underneath, all offer the same functionality, unless the host has purchased enhancements (stay tuned).
The screen shot below is of the cPanel x3 skin (now the default for all new accounts). This is only one colour and general appearance of this skin--others can be selected by the user accouding to his or her personal preferences--without WebNameHost having to get involved. Other cPanel themes are also available. If you want one of them, say so at the time of ordering. Sorry, we no longer have a demo account because of security considerations. Too many people do nasty things with demo accounts.
The cPanel x3 Skin Theme (Partially collapsed, one possible style)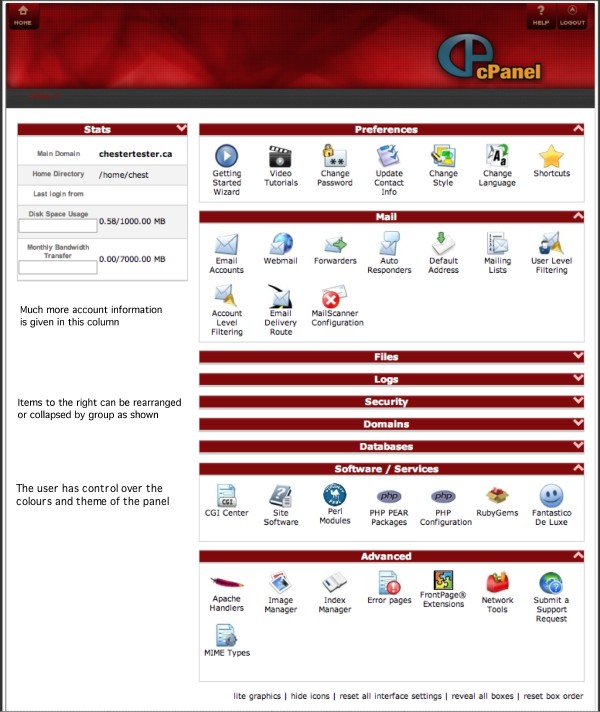 ---
From Arjay Web Services division of Arjay Enterprises and affiliate of Arjay Books